Please call us with any questions or to schedule a tour:
(415) 805-8315
At Mission Montessori, we prepare children to go anywhere. Anywhere their interests, dreams and passions take them.
We teach them math, science and language so they can thrive anywhere academically.

Mission Montessori's language program is designed to develop your child's love of reading and writing.

We encourage independence, self-direction and critical reasoning so they have the tools to make good decisions anywhere their life takes them.

We teach collaboration, cooperation and peace because we know our children can be agents of change anywhere they go in the world.

We have an optional Spanish immersion track for students who want to be fluent in Spanish.
We currently have students up to 4th grade and will expand each year through 8th grade.
Your child will learn answers to questions, such as:
How was the Earth formed?
Where did human beings come from?
Who invented writing?
If a student, after hearing about the properties of solids, liquids, and gasses in the First Great Lesson, becomes so excited about the topic that they want to research and perform relevant science experiments, the Montessori classroom gives them the space and support to do just that.
Mission Montessori's language program is designed to develop a student's lifelong love of reading and writing.
Grammar
Word Study
Handwriting
Vocabulary
Kinesthetic Learning
Two ways in which Montessori's approach to language skills is unique are its incorporation of holistic, kinesthetic learning techniques, and its emphasis on practical, real-world applications.
Your child will learn about scientific topics including, but not limited to:
Botany
Zoology
Physical Science
Earth Science
The Scientific Method
And more!
In the Montessori classroom, students don't just learn about science, they themselves become young scientists.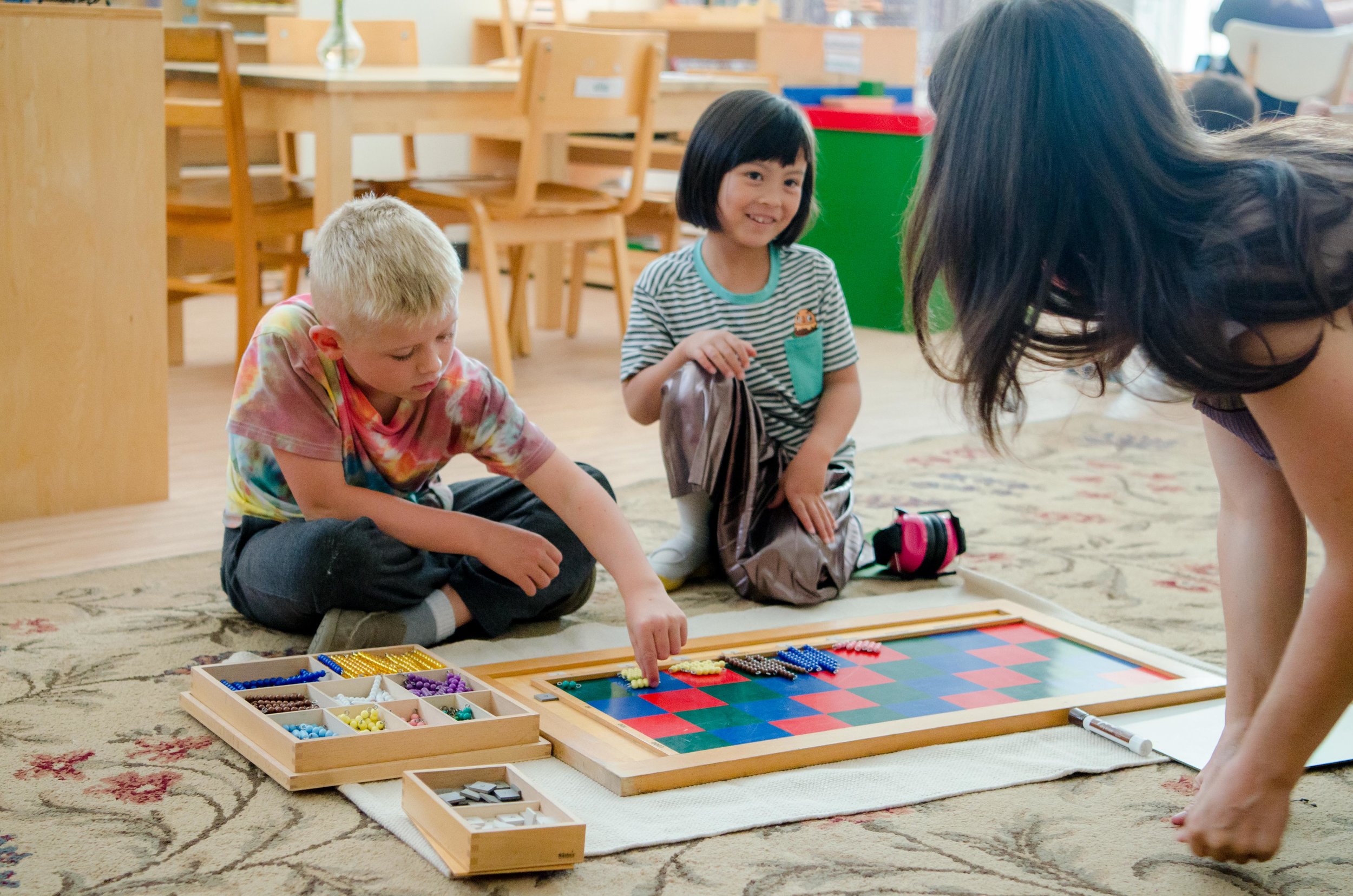 The Montessori approach to mathematics is truly unique, which results in your child gaining practical experience with concrete math materials.
Basic Arithmetic
Multiples & Factors
Geometry
Measurement (Including time & money)
Problem Solving
Like the language program, math is integrated throughout the curriculum.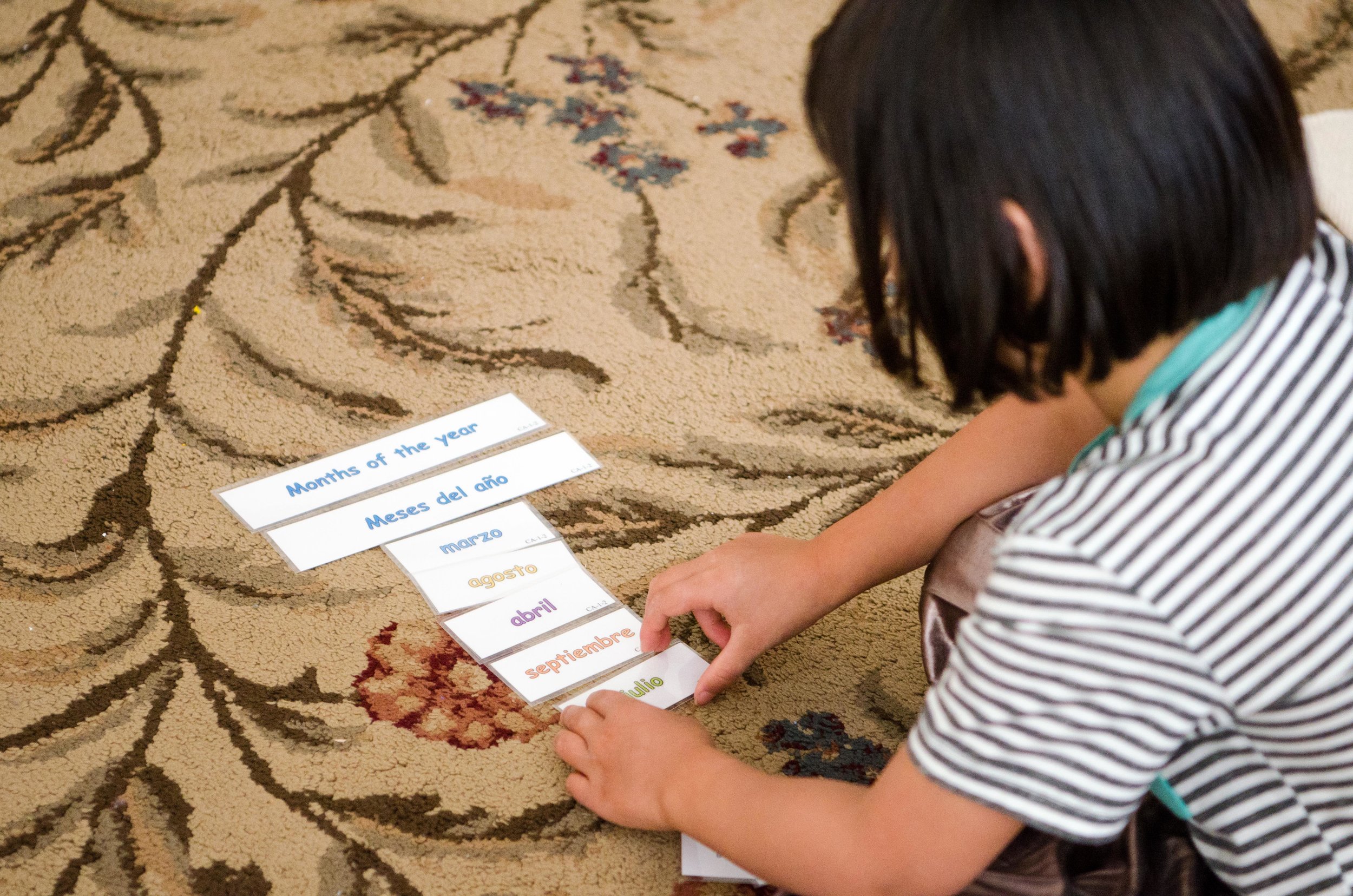 The Spanish Immersion Program
The Spanish Immersion program is an opt-in choice for students who wish to develop fluency in two languages.
Prepares your child for mastery of other languages
Study of Spanish cultures
Accent
Vocabulary
Moreover, developing fluency in another language fosters the following attributes:
Strong Thinking
Problem-Solving
Communication Skills
Heightened Empathy
Priority is given to students who are fluent in Spanish already, or who were previously in a Spanish immersion program.
Schedule A Tour of Mission Montessori
Learn more about Montessori and its benefits for your child
Take a walking tour of our campus
Meet our teachers and staff
Observe a classroom in action
Phone Number
(415) 805-8315